Where To Invest In Real Estate In The Chicago Market: The Chicago Suburbs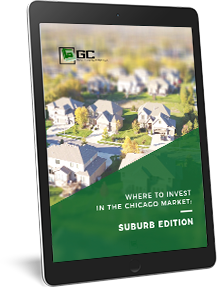 Nearly every week I hear from local and out-of-state investors wanting to know the best areas to buy rental property.
We highlight what we consider the most attractive areas in Chicagoland on our local podcast, Straight Up Chicago Investor. But until everyone listens to Chicago's #1 real estate investment podcast (ahem), I find myself answering this question quite often.
Disclaimer: In this Ebook I summarized my opinion on where to find the best opportunities in different areas based on my experience. I've based my opinions as a real estate investor myself and from the experience of day-to-day management of 1,200 residential units in the Chicago market. I dove deep into the suburbs and not the city because that will be in the next release.